Василий Кандинский. Контрапункт: «Композиция VI» — «Композиция VII»
Wassily Kandinsky. Counterpoint: Composition VI — Composition VII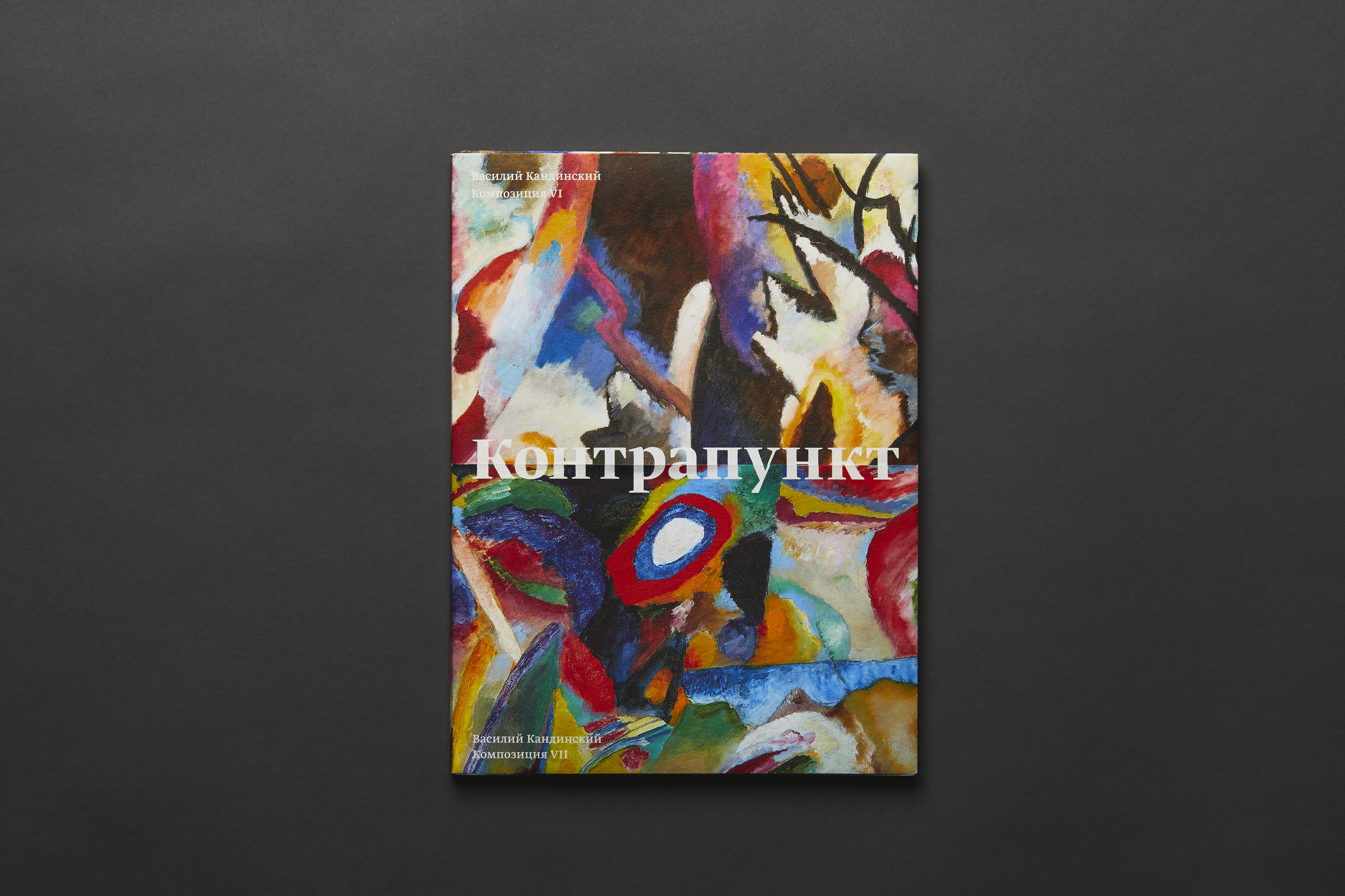 2016
198 × 265 mm
Paper: HannoArt Bulk 150 g/m², Pergraphica 130 g/m²
72 pages
ISBN: 978–5-89580–127–7
Made in ABCdesign
To mark the 150
th
anniversary of Kandinsky's birth, the Tretyakov Gallery has collaborated with the Hermitage Museum to bring two of Vasily Kandinsky's most iconic works
Composition VI
and
Composition VII
together in Moscow.
   Abstract by nature, music was a key driving force behind Kandinsky's search for pure forms and colors. Likening painting to composing music, he often used musical terms, such as
impressions
and
compositions
to identify his works. A crucial concept in the artist's system is counterpoint — the art of combining different melodic lines in a musical composition. Borrowing the idea from musical theory, he applied it to painting, describing it as superior way of organizing an artwork.
   "Counterpoint as we know is comparison or contrast of two melodies. But for Kandinsky this is comparison or contrast of color patterns, of color and form. In some cases, it can be polyphonic compositions, in others it can be rougher cacophonic collisions," said Lyudmila Bobrovskaya, the curator of the exhibition.
©
"Painting is a rumbling battle of worlds, which is meant to create a new world called a work of art through this battle. Technically, all the works emerge the same as spacedid – through catastrophes, which are like chaotic roars of orchestras, uniting into a symphony at the end. Creating a work is creating a world." (W. Kandinsky, "Steps")